Our Menu is a mix of authentic African and Caribbean fusion style cuisine with a variety of options for everyone. All our meals are freshly made to order with top quality ingredients and delivered to all our clients according to their specifications and packages. For Takeaways please note that we operate on a weekly pre-order basis (order by every Friday 12pm) and provide contact free delivery and pick-up options. For our London clients, a minimum order £150 is required for deliveries and a minimum of £50 is required for deliveries within Rugby & Warwickshire. Delivery charges apply and are calculated according to distance. We offer free deliveries on all Private and Events catering packages over £500.
Private Dinning Experience
Yemides Kitchen provides you with bespoke and customisable menu options cooked and served in the comfort of your own home. Several packages are available and tailored to your preferences and dietary requirements. We have a variety of décor options and colour schemes to choose from to add that personal touch to an unforgettable dinning experience.
So, if you want an intimate dining experience without the cooking,
hassle and cleaning up, complete the form below to get started and we can't wait to serve you!
We also provide bespoke food and gift hampers for special occasions, contact us to find out more. Please note that all our dining options ensure that all social distance measures and health guidelines are adhered to for the ultimate dining experience for you and yours.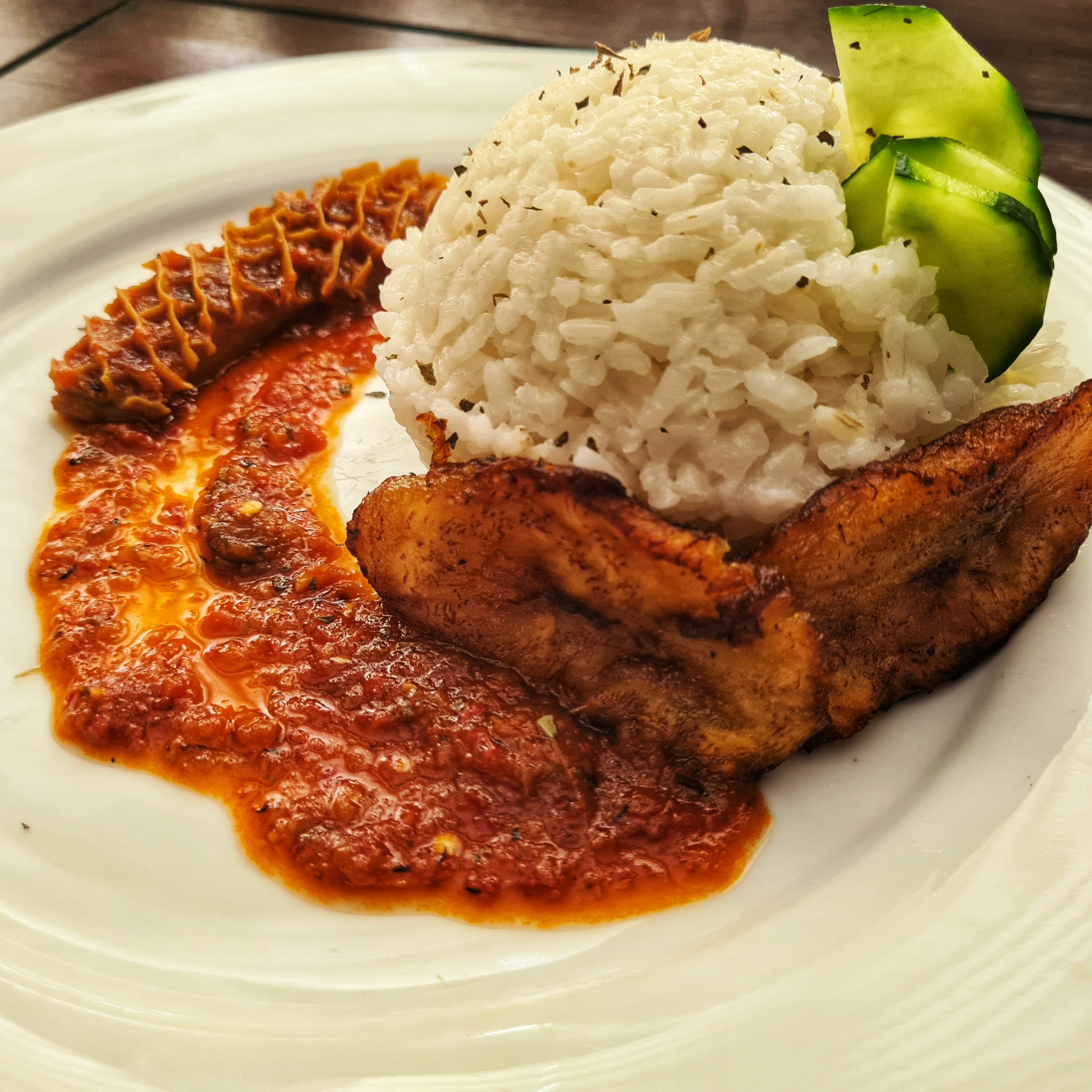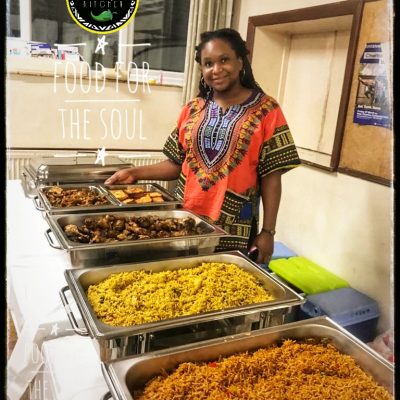 Need a caterer for your event? Yemides Kitchen offers bespoke catering packages for small and medium sized events, fully tailored to suite you and your guests.
We also provide table set up options and a large selection of chafing dishes for hire at an additional cost with every event package you select. This service is suitable for up to 120 guests. 
There's nothing like cooking with your family and friends, laughing, chatting and making a meal together – its all good fun and we are bringing the fun to you.
We're pleased to provide bespoke virtual cooking classes and workshops for personal development, intimate occasions and public events. Our classes range from beginner to intermediate sessions and are carefully planned to help guide and inspire participants to be creative, feel more confident and enjoy cooking whilst learning different Afro-Caribbean recipes in a warm, safe and relaxed atmosphere. Previous clients have booked these bespoke cook classes as group activities for birthdays, bridal showers, hen-dos, organisational team bonding exercises and other life events. 
Whether you choose to cook in a group or prefer a personal approach to your learning, Yemides Kitchen is here to provide that support to you at your own pace. We are able to provide recipe boxes with ingredients that can be delivered to participants ahead of each scheduled cooking class at an additional cost. This provides more ease for the participants and all they simply have to do is turn on their laptops. and start cooking with us!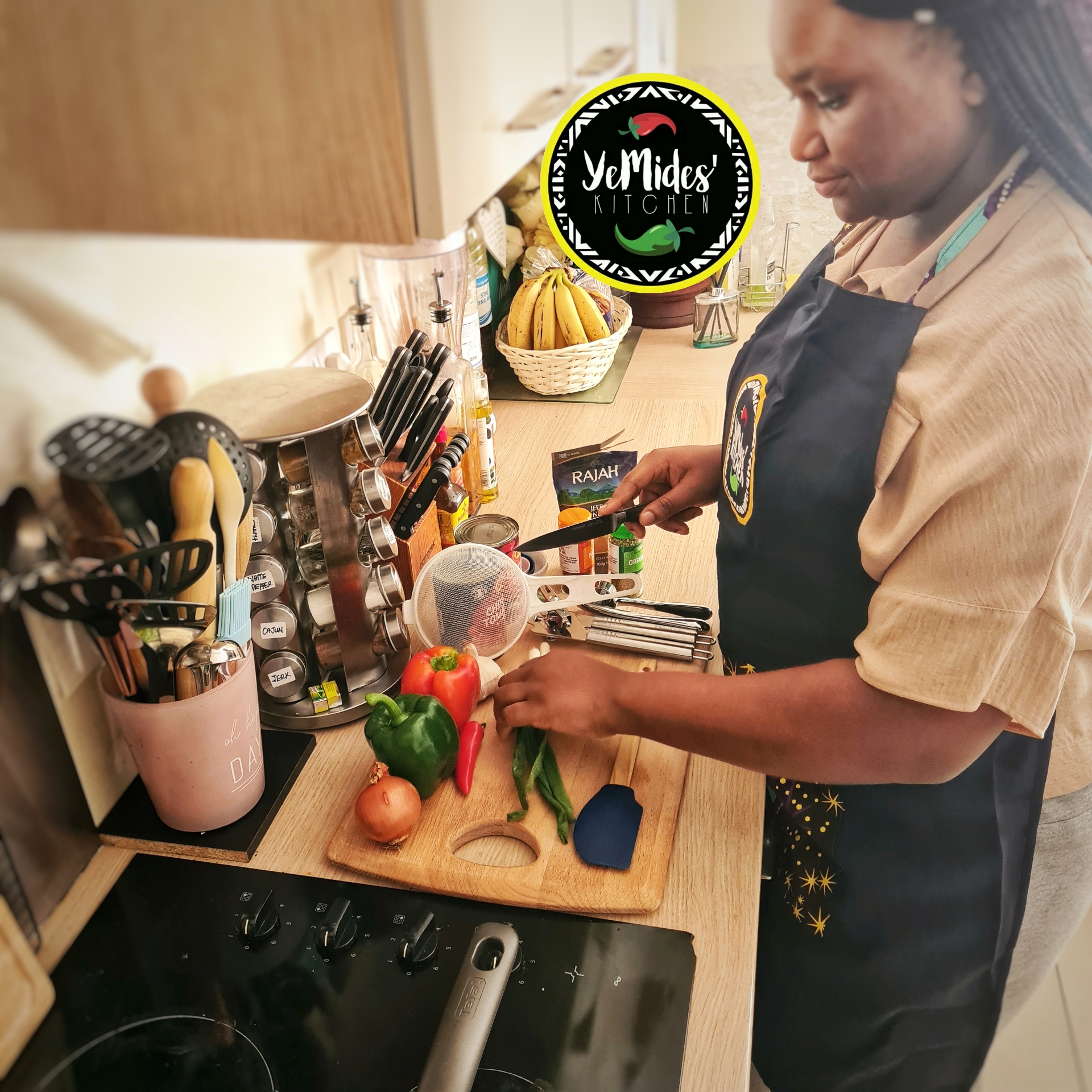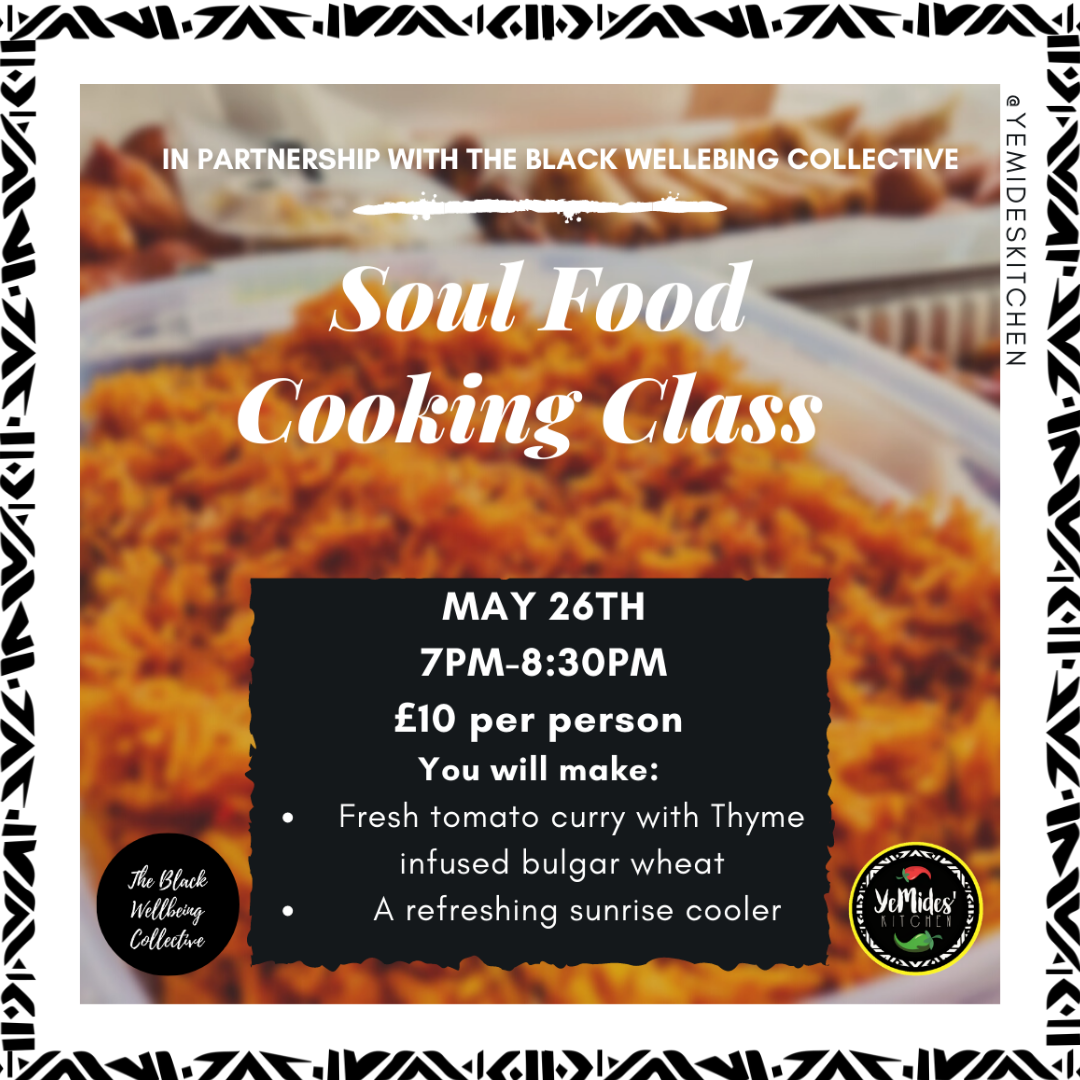 Therapeutic Cooking Sessions
Cooking is an unpopular but very effective tool for improving your mental health and wellbeing. 
At Yemides Kitchen, we have specific tailored cooking sessions that are centered on improving participants wellbeing. These sessions use food to connect people together, alleviate stress, aid meditation, improve focus and concentration whilst giving them that wonderful sense of achievement. 
To find out more about these sessions, please email us below.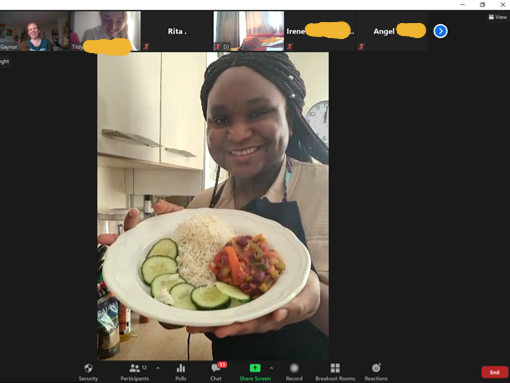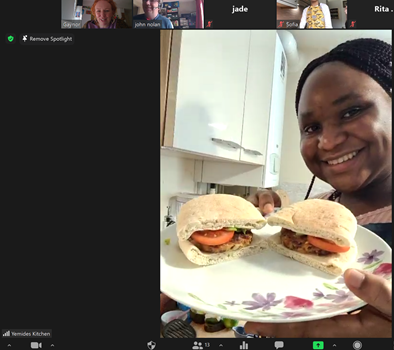 Young People Cooking Classes
We want to inspire and educate the next generation of culinary professionals and food creatives in the world so we are offering a variety of cooking classes and food camp experience for young people aged 10-18 years old.
These classes and food camps are hands-on and allows each young person to create and make their own dishes from scratch in a safe and welcoming environment for them. Each class has a maximum of 10 participants to ensure that adequate support and attention is given to each young person in this process (parental supervision is required for young people under 14).  Many of the recipes learnt are geared towards helping young people make healthier food choices independently as well as developing practical life skills and building confidence in the kitchen.
We combine different food inspired games, quizzes, challenges and recipes to make each class a fun and insightful for young people. Each recipe is inspired by dishes from Africa and the Caribbean Islands and the young people get to learn more about the people, countries and cultures of the dishes during the class. All Ingredients are delivered ahead of each class with necessary substitutes for young people with specific dietary and allergy needs. Our chef facilitator is fully DBS checked and certified to deliver these classes. 
Corporate & Location Catering
Yemides Kitchen offers a wide selection of catering packages for corporate events, conferences, productions sets, video shoots and much more. We deliver to your location and you can choose from cold food options, pre-packaged options, and hot food buffet style services to suite your event. We are happy to cater to all guest dietary and allergy needs.
Set up and clean up are included in all our packages so all you need to do is book us and we will handle the rest!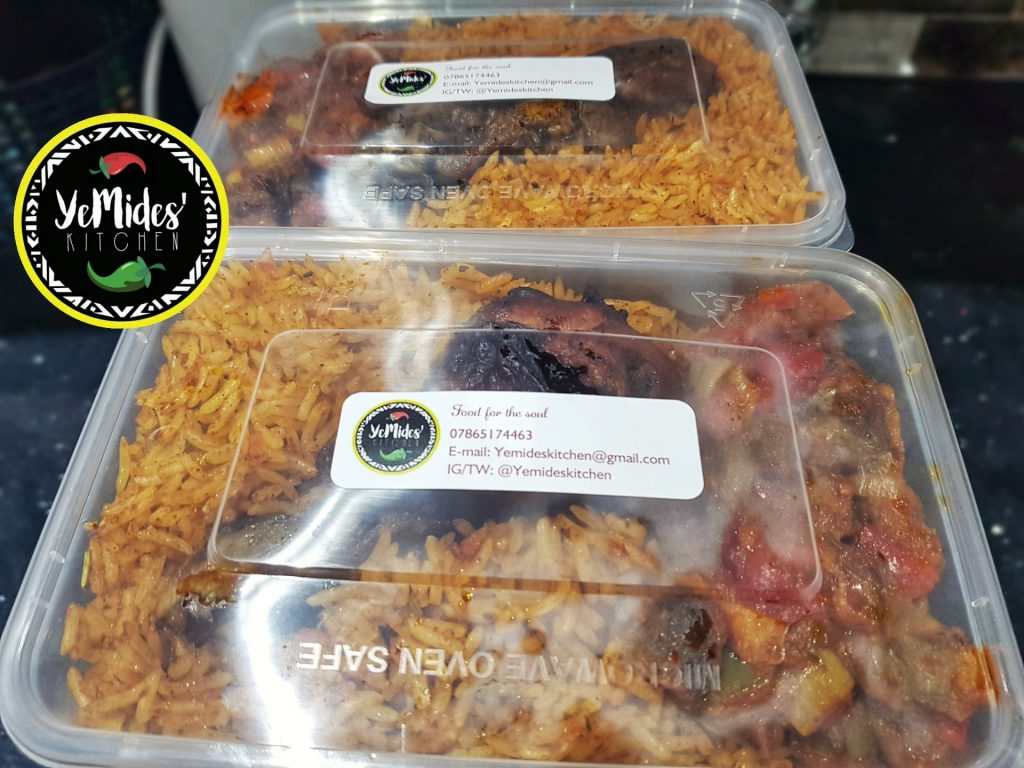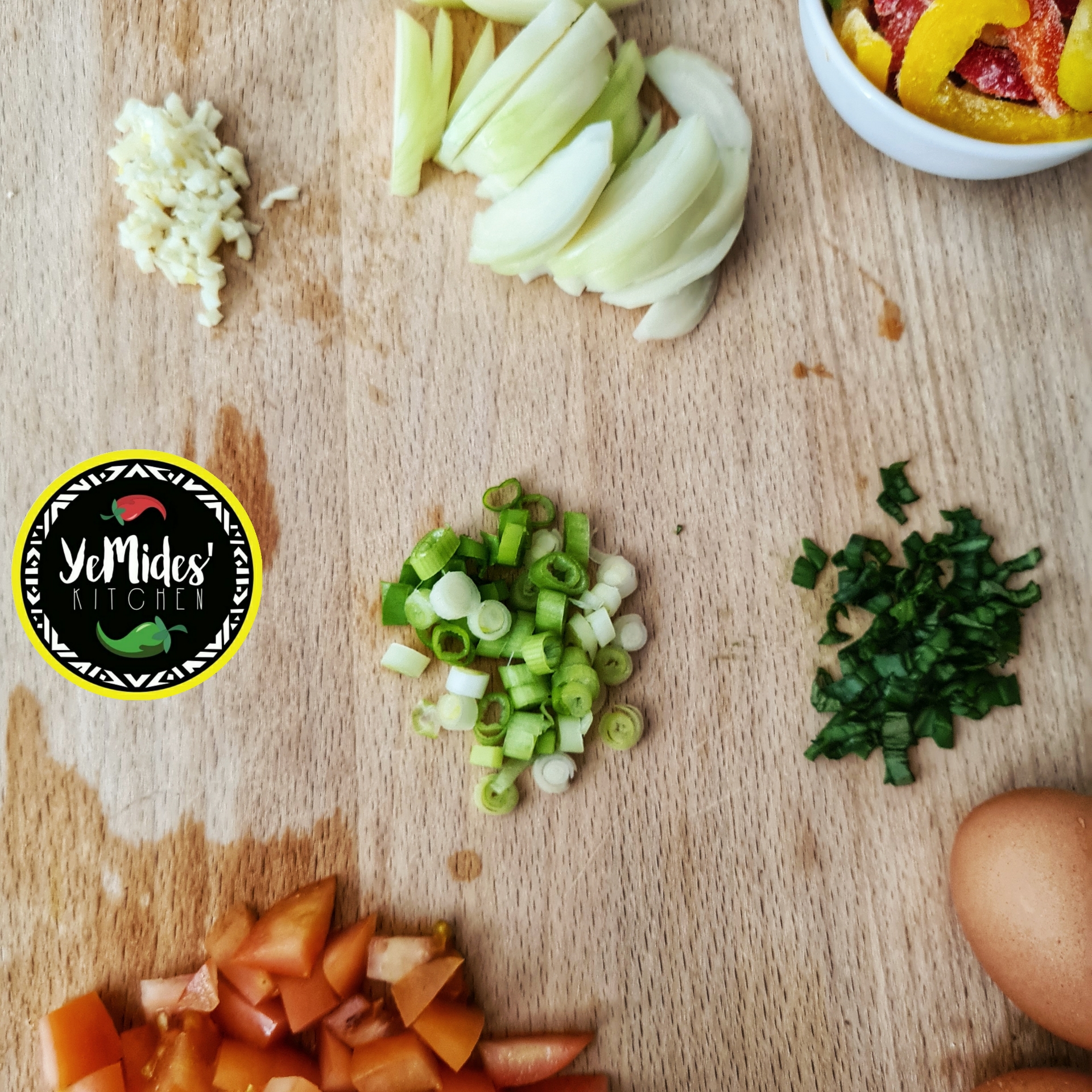 We love creating and sharing food content to our audiences so let's work together and create more long-lasting food content.
We can create, film and edit content for clients on our set or on a clients and are able to provide chef for hire (our lovely Founder, Folayemi) for brand marketing, endorsements and advertisements.
Do get in contact with us soon for more information about this.